I went to the GOOD BURGER pop up in West Hollywood, CA to eat.
I took some photos and give you a video tour. Take a look below!
It pays homage to the 90s hit on Nickelodeon.
"ALL THAT" is BACK on Nickelodeon Television + Nickelodeon's YouTube
Kenan and Kel wasn't there.
The most excitement is they gave the "proper welcome"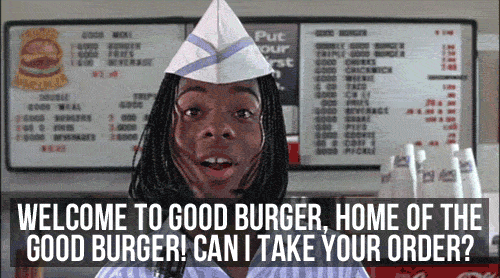 It cost $30 + $6.00 tip + tax = $38.00
I got photos and a burger.
This is where you take photos. so I took a photo
Got a nice photo with the smile.
main room where you order. GAME ROOM in the back.